Which training awards should I enter?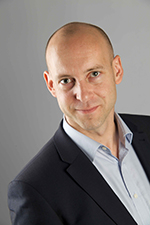 Learning and development awards

Have you successfully delivered a major Learning and Development project or strategy over the past year? If so, that training project, your team, or the individuals involved may be eligible for an accolade. But before you can collect a learning award trophy, there's some hard work to be done.
Firstly, and most importantly, if you're thinking about entering learning awards (which can be an expensive and time-intensive process), you need to develop a strategy for which schemes to enter. This will vary depending on the nature of your L&D project, where its strengths and points of difference lie, and what your overall objective is for entering (attracting talent, encouraging retention by rewarding excellence, improving your credentials in a particular market to win more business etc).
To help you decide where to focus your energies, take a look at the following statements and see which most closely align with the L&D project you have in mind.
"I've got a company-wide multi-strand L&D strategy that is making the board sit up and listen…"
If this is you, we recommend you consider the Investors in People Awards (deadline mid-August) which is designed for precisely these sorts of awards. Alternatively, it is worth looking at the L&D categories of the big HR award schemes. These include The HR Excellence Awards (deadline end of June), or CIPD People Management Awards (deadline end of May). You could enter training award schemes too but need to ensure you only focus on one specific "project".
"I've got a super-star individual or team whose work has made a real difference…"
Sound familiar? If your people demonstrate excellent creativity, innovation, collaboration or impact then take a look at the relevant categories of The TJ Awards (deadline early July). Other schemes such as The Brandon Hall Excellence in Human Capital Management Program (deadline early May) and The HR Excellence Awards (deadline end of June) are also worth considering. They have categories for "Best team", "People-focused CEO", "Future leader of the year" for example.
 
"I've got a great project that goes beyond just training…"
If this is you, and you want an accolade that you can reference on a job advert, then The UK Employee Experience Awards (deadline end of January) may be the scheme to prioritise. There are plenty of categories to choose from here.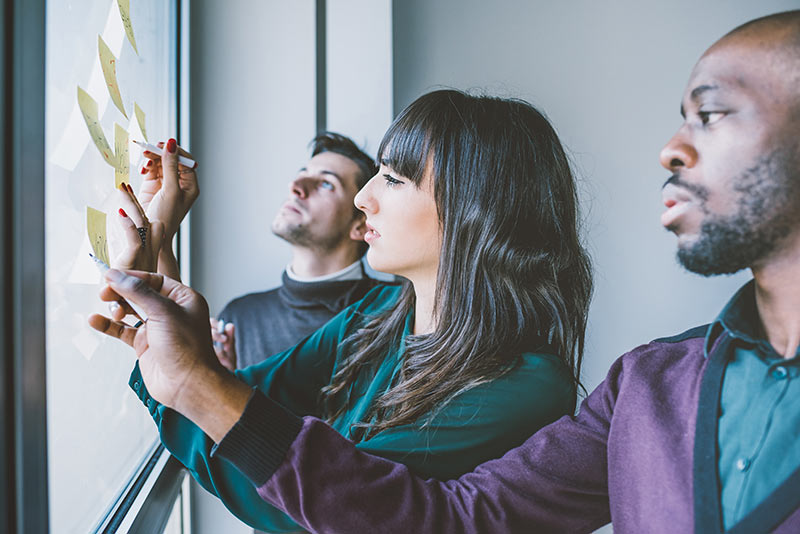 "The benefits of winning "Best Training Programme" or "Training Team of the Year" are huge both internally and to your clients."
"I've got a major innovative/creative/challenging learning programme with stats to prove success…"
Great news if this applies to you, it's just what award judges are looking for! We would suggest focusing on The TJ Awards (deadline early July) first as this scheme requires a very thorough entry process. Once you have your entry ready, you can then re-purpose it for other schemes such as The Brandon Hall Excellence in Capital Management Program (deadline early May) and The Learning Awards later in the year (deadline end of September).
"I've got a thoroughly executed and evaluated project but it isn't particularly innovative…"
If this sounds like you, then you should avoid The TJ Awards where creativity is a primary criteria, and instead go for The Princess Royal Training Awards (deadline end of March). This award is more focused on evaluation and entails a thorough audit.
"I've got an excellent innovation or product (as opposed to a project)…"
Is this you? Then consider The Brandon Hall Excellence in Technology Program (deadline mid September). These US-based awards are great for technology-focused entries and have a vast array of categories to choose from.
Hopefully you've identified with one or more of these six statements. So, what now?
Now we need to figure out if the story you have in mind is strong enough to make it through to the finals at the schemes that interest you. Here at Boost, we've helped our clients win over 240 HR and L&D awards. Our team also has experience judging on these kinds of awards, so it's fair to say we know what makes a successful entry. We've even won the Learning Impact Award ourselves at the 2020 Learning Awards. 
The next challenge is producing the submission…
If you'd like help with any of these steps, or want to find out more about what we can do for your business, get in touch. Tel: +44(0)1273 258703
Use our Contact Boost page or Email: info@boost-awards.co.uk.
(C) These top tips were written by Chris Robinson and are the intellectual property of award entry consultants Boost Awards
Any other recommended next steps?
Free list of HR awards and training awards
There are a lot of HR awards and training awards out there, open to both national and international entry. Whilst we have highlighted some of the most credible above, you should definitely check out our free list of UK HR and training awards and the Global HR programmes that feature on our sister site International Awards List. 
Start collecting evidence
You know your project has been innovative or your team have excelled themselves beyond all expectations. But now you have to prove it to the judges. This is no mean feat. Again this is where our subsidiary Boost Evaluation can help. They provide a range of impact evaluation services that can not only increase your chances of awards success, but drive continuous improvement and even secure funding. Training evaluation and learning measurement is often the key to demonstrating the all important ROI.
Sign up for free monthly HR Award Deadline Reminders
Fill in the form below and you will receive a free list of all the HR awards, L&D awards and training award deadlines coming up in the next two months. Yup completely free. Never miss a deadline again. Just choose your industry in the dropdown as 'Human Resources' or 'Training' and at the start of the next month your email will arrive.

Looking for awards to enter?
Sign up for our free email deadline reminders to make sure you never miss an awards deadline.
Every month you will receive a comprehensive list of upcoming awards deadlines (in the next two months) organised by industry sector.